Guga barça, one of the best tactics to use on CM0102 is now available here for download.
After the tactic IodineCF, which I think is the best of the best, Guga Barça comes then.
Using a 4-3-3, this tactic is extremely offensive.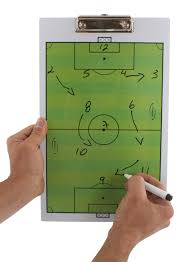 I like to use Guga Barça in teams with many strikers. As average as they are, they end up scoring.
Guga Barça CM0102 Download and installation instructions
Download Guga Barça here! To start using it, before opening the game do;
Copy the guga-barca.tct file to the folder where Championship Manager is installed 01/02. Generally it is (C:\Program Files x86\Championship Manager\tactics)
After opening the game, go on tactics, (tactics in the top menu as you can see in the image above) and choose the Load option.
Well done!
Now it's just for the training on time that your team will be almost unbeatable!
If you are finding the game too easy because of iodinecf, why not yourself create your tactics?
Sure, that's if you want more excitement…
Play with the new mod for Championship Manager 01/02!
The GS Mod is a patch that modifies some structures in the game, mainly competitions, with a greater focus for the Brazilian league.
In it, the Brazilian Championship has the format exactly the same as the current, with 20 clubs and in round-robin system, Copa Libertadores has a calendar similar to the current, The FIFA Club World Cup has a format very similar to 2020, there is the addition of the 4th division in Brazil (although not with the actual format) and many other things!
Many flaws of the original game are also fixed, as well as bringing new playable leagues!
Unfortunately the level of editing capacity in this game is still limited, so even if it is possible to do all this, it is also not possible to make a Copa Sulamericana with a real format, as well as the UEFA competitions (Champions and Europa League) and some state competitions in Brazil.
See more at this link => CM0102 All updated! Including competitions, bugs fixed…