Championship Manager 01/02 update 2021
How about upgrading your Championship Manager 01/02 to play with current teams?
Today I bring you the CM 01/02 download updated March 2020!
Let's go play with the teams updated in April?  *The previous update is October 2019.
CM 01/02 Download Update 2021: Download now the April update!
Shall we renew our energies to continue playing Championship Manager?
Upgrading your database is a way to give a new cheer to keep playing. So below follows the download link.
Click here to download Championship manager 01/02 update 2021 April!
All credits for this update are from the Champman website, which provides free of charge.
If you can contribute to their project, the contribution will be most welcome.
Installation Requirements
To upgrade your CM0102, you need to be with the official patch installed – v3.9.68. (If not, click on the link and there you have instructions on how to install it)
How to update your game?
Before upgrading, you must configure the executables – cm0102.exe, cm0102ed.exe, and A.
Enable the compatibility mode option and set Windows 98 as shown in the image below;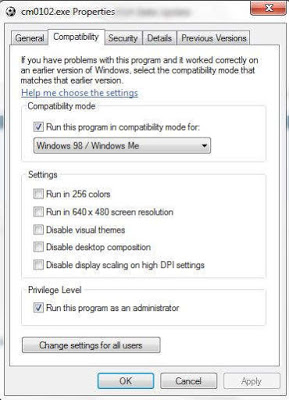 In case you want to return to the original base, save the C:Program FilesChampionship Manager folder 01-02Data somewhere.
After this setup and with the downloaded update, you will open it with your favorite zip program and will extract everything.
With the files extracted, go to the folder where you saved them and copy everything. You will paste these files into the folder;
C:Program FilesChampionship Manager 01-02Data
Overwrite everything when asked.
Now just enjoy the game!
Good game and take care yourself!