About the CM0102 Tips…
To start this blog, I start with a text presenting what comes around. This project was born after returning to play our late Championship Manager 01/02, nicknamed with the simple abbreviation;
CM0102.
Since I had lost the installation file, I turned to the internet to arrange this. And then begins the ideas to put together a blog.
Unfortunately, I saw little material in Portuguese Br and;
The site champman0102.co.uk urged you to create a similar site.
Well, I found this British site very cool and complete. There I downloaded the installation file, update 3.68.9 (which unfortunately "kills" the gunner Tó Madeira), I learned a little about tactics that has been helping me in my goals with small teams.
Anyway, there's a lot on this site.
However, your material is all in English. And then came the idea of bringing some of the stuff from there to our Brazilian friends.
So I hosted the iso image and patch 3.68.9, some tactics like IodineCF, Guga Barça… Not to mention the texts teaching how to set up workouts, create your super tactic.
I also intend to bring tips and something that caught my attention a lot …
About the CM0102: The Challenges!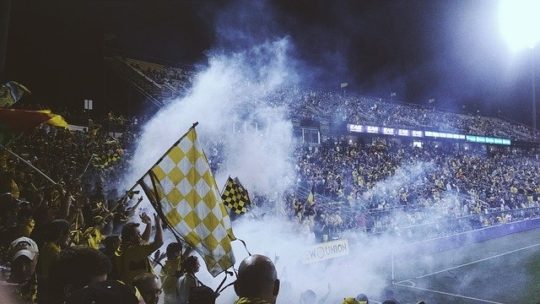 I found it very cool the idea, besides always keeping us with ideas to play our dear cm0102. In this little game I always tried to drive small teams for the challenge of moving up, winning titles, changing the status of the team.
Besides trying to get promoted to a big team. However, I don't remember if I got it. At least not with me. 😓
And the challenges I saw in champman are not restricted to it. There are very crazy things as an example,
Try to conquer what can lead norwegian team;
Win the Champions with the Italian's fourth division team;
And that's where you're going to…
In the photo below, my Matonense showing Corinthians who tells! 😀😀😀
Today's tip!
As this space will be for tips, I already advance two good player names to the original base. I still don't see myself playing on the basis of the present day hehe…
In the image above in the Corinthians team, there is a player named Marajó. Dude, this guy is good and cheap…
And alias, they bought him from me!
Another i recommend and it's not just save luck is not the player Leandro Bonfim.
Brand new equal to Marajó and good as. And better, you're out of contract at the beginning of the game!
Guys, I'm going to stick around. If you want to give suggestions on what you would like to see in this space, feel free to leave your opinion. I will evaluate and if possible, I will put your ideas on this blog.
After all, it will only exist with your participation! And as makes clear the champman site…
Let's keep the little game alive!
Good game!