CM0102 best tactics: Are you looking for the best CM 01/02 tactics?
We know that using a good tactic is crucial to achieving our goals. For she can often define our victory or defeat.
And to use the best tactics is to take an even step in search of the much-dreamed victories.
To do so, I gathered in this post the best tactics of Championship Manager 01/02!
But if you prefer, I also have a post teaching you how to create your own gaming strategies.
CM0102 best tactics: The great 4!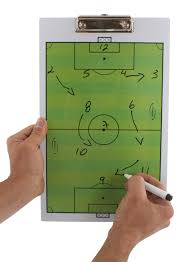 Below you will see the tactics that claim to be the best, I have not yet tested, and the ones I have used to prove as best yes.
WWW2

*Soon a post with information and its download

Calientadora

*Soon a post with information and its download
THE WWW2 and the Calientadora I didn't test them, so I can't say anything. Try searching about this tactics at champman.co.uk
Guga Barça, on the other hand, I used little, so I don't have much to say about her because I didn't see that much benefit.
But I need more time with her to claim that Guga Barça is not good.
Now IodineCF…
That's the tactic. As I like to play with the original database, Brazil, and my favorite team – Matonense, you need to sweat your shirt to win something.
Paulistão is even good to win. But here comes Brasileirão, access to Libertadores …
And you don't have the money to set up the Matonense team.
Soon to play, I decided to test these best tactics for the cm that time or other via the internet.
That's when I found IodineCF. And competing equally with the big ones was no longer impossible.
With her I managed to conquer Brazilian, Paulista, reach the finals of the Libertadores (Unfortunately Did not win …)
Honestly, I was even running out of fun so easy that it was…
Now it's just for the training on time that your team will be almost unbeatable!
Good game!