IodineCF, download available of this super defensive destroyer tactic !!!
If you were looking for a tactic that makes your team score like never before, know that you have found it.
However, know that your life can be easy, easy …
This is because this is "the tactic".
I like to play with the original database, Brazil, and my favorite team – Matonense, I have to sweat my shirt to win something. That's because you have no money to assemble the Matonense team.
As a joke, I decided to try these best tactics for cm0102 now and again via the internet.
That's when I found IodineCF. As a result, competing on a par with major championships was no longer impossible.
With her I managed to conquer a lot of cups in Brazil.
Honestly, I was getting embarrassed from how easy it was …
See your harmless look below …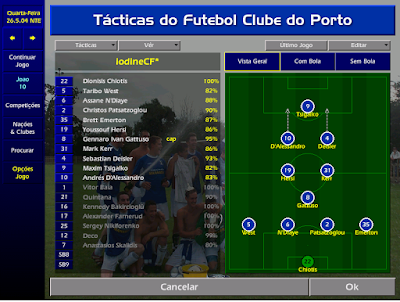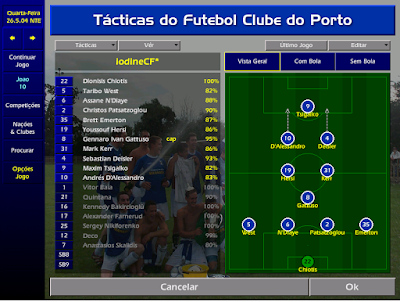 Click on the image to enlarge! Image source: Champman
But make no mistake, despite having only one striker, you will get used to scores of 3, 4, 5 goals …
Tsigalko thanks and a lot of haha ​​…
IodineCF Download and Installation Instructions

Click here to download. To start using it, before opening the game do;
Copy the iodineCF.tct file to the folder where Championship Manager 01/02 is installed. Usually is (C: x86Championship Managertatics Program Files)
After opening the game, go to tactics, (tactics in the top menu as you can see in the image above) and choose the Upload option.
It's done!
Now it's only through training that your team will be almost unbeatable!
If you're finding the game very easy because of iodinecf, why not create your own tactics yourself?
Of course, if you want more excitement …