If you just like me uses the Linux operating system, check out how to install the CM0102 on it!
Of course, and if you haven't downloaded Championship Manager 01/02, follow the link.
Prerequisites for installing CM0102 on Linux
I would put Ubuntu as a prerequisite, since it is the distribution I currently use and it is quite simple to use. But recently I downloaded the Zorin distro and believe me, it's even easier to use.
If you use Windows and are looking for a distro for migration to be easier, go from Zorin OS.
Installing the game
Firsly, I went to check if the requirement was installed in the system.

Note that the package is already installed and even is the latest versio. Now, we will mount the ISO image.
Here in Ubuntu just click with the right click and choose "Open with disc image mounter"
With the image mounted, enter in the paste and right-click on the "setup.exe" file and choose "Open with – Windows App Charger".
After that, the installation follows as in Windows.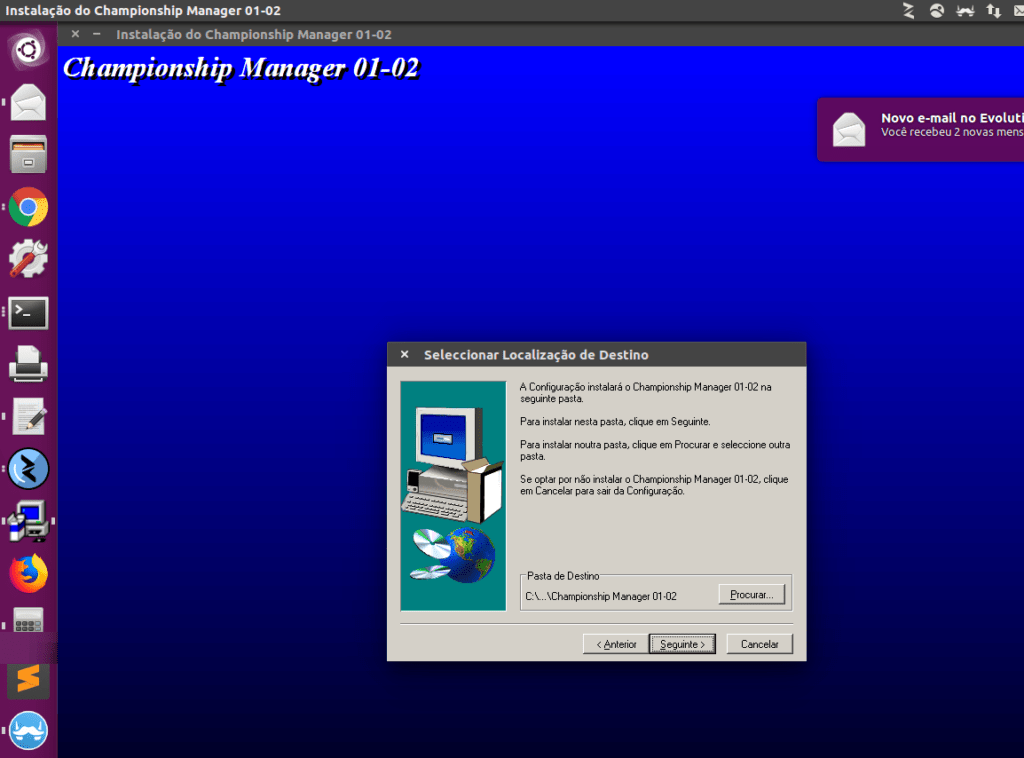 After the next, next and finish, your CM0102 will be ready for use.
Remembering that to play, you will always need to mount the ISO image first.
Remember that.
Now is up to you to configure what the screen will be use (window or full screen mode), currency… And play!
Good game!